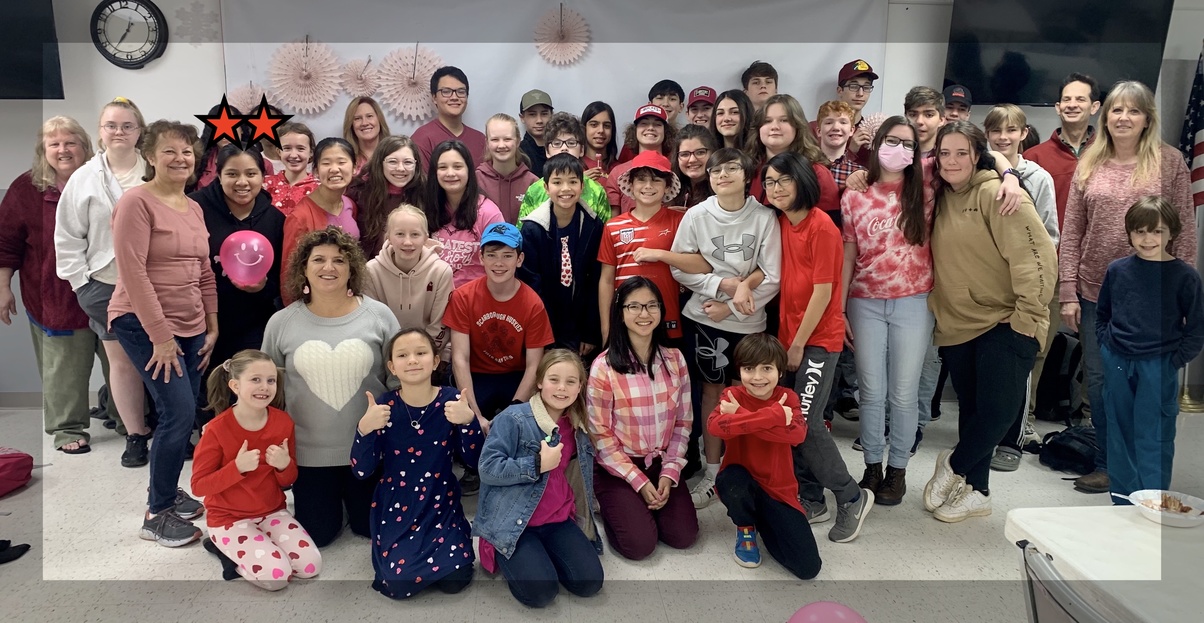 Welcome to Spectrum Christian Homeschool Community!
Spectrum Christian Homeschool Community is a group of Christian families who join together for academics, enrichment, fellowship, and service to meet the needs of our homeschooled children. We aim to provide homeschoolers with excellent teachers and classes in a bi-weekly classroom setting that facilitates information gathering and learning while parents direct and evaluate their students' progress at home. Teachers who profess faith in Jesus Christ and who specialize in various academic core and elective class areas make up our talented tutorial staff.
Students may choose one class or many from our Tuesday/Thursday schedules. Classes meet at Hope Baptist Church in Laurel, Maryland.
We Love Our Graduating Seniors!
Congratulations, Spectrum Class of 2020!
Anastasia Ericson
Joshua Fadeley
Riley Fahs
Claire Gallagher
Hannah Johnson
Tylor Johnson
Ben Mooney
Jaina Peveto
Naomi Ray
Naomi Shoger
Olivia Swon
Amelia Thomas
Check This Out!
Our last day of on-campus classes was Thursday, March 12, 2020. Despite our being quarantined to our own homes, 2019-2020 Spectrum classes continued for our students. Teachers immediately made the move to distance-learning, with some holding Zoom class sessions and others utilzing online resources and other materials. Communication with students via the class pages and forums on this website (available to members only) allowed us to continue the learning for our Spectrum community.
Posted 5/19/20
Yesterday, Spectrum's friendly neighborhood Oversight Committee hosted our first-ever Spectrum Drive Through event for families to pick up graded papers, finished projects, left-behind lunchboxes, and gifts from their teachers. We had it set up like an oil change place with three "bays," and we delivered items to cars in boxes "distanced style." It was so good to see our families, even for just a few minutes, after two months apart.

Posted 4/30/20
After reviewing Governor Hogan's timeline and phases for lifting the stay-at-home order, the OC has come to the tough decision that we cannot return to in-person classes this school year. Remote classes will continue via online instruction or other communications from your children's teachers through May 21. We are so very sad that we will not be seeing our students again this school year in person.
Facebook Page
Amazon Smile
Shopping online? Shop at smile.amazon.com/ch/35-2334234 and AmazonSmile donates to Stagelight Productions!