Stagelight Productions
Stagelight Productions is pleased to announce our 2019 Fall Play --
Anne of Green Gables
-- a stage adaptation of Lucy Maud Montgomery's classic book.
Thursday, November 14, 7:00 p.m.
Friday, November 15, 7:00 p.m.
Saturday, November 16, 2:00 p.m. and 7:00 p.m.
Slayton House Theatre, Columbia, Maryland
Auditions for Anne of Green Gables will be held on Tuesday, September 3, with call-backs on Thursday, September 5, both 4:00 - 6:30 p.m. at Hope Baptist Church, 8801 Stephens Rd, Laurel, MD 20723.
Please find below all the information you will need in order to audition.
Please read carefully the
"Priority Parent and Actor Information"
and
"All About Auditions"
documents. Also read over the
"Stagelight Actor Contract"
and the
"Parent Agreement Regarding Anne of Green Gables Rehearsals"
form (which is the last page of the "Priority Parent and Actor Information" document), and be sure that you (both actor and parent) are able to sign both of those documents if you/your child is cast in the show. These two signed forms need not be signed and returned until the first rehearsal on Tuesday, September 10.
Once you have determined that you would like to audition for the play, please complete the
Actor Information Form
, and return it to Pamela Fahs by the first day of auditions, Tuesday, September 3. Please also attach a picture of yourself that clearly
shows your face
.
If you would like to submit your form and picture prior to the audition day, you may scan and email them to
stagelightproductions@spectrumchc.com.
How can you prepare for your audition? Here are some tips.
Read the book Anne of Green Gables by Lucy Maud Montgomery. Please do not read a play version of Anne of Green Gables, as the version you choose may not be the one we will use. (There are several versions.) The book is available at the public library. Audio books of Anne of Green Gables are also available at the public library.
Do not watch a movie version or any video-taped version of the play prior to auditions. Our director's vision may be very different from a version you watch, so just read the book and be prepared to read lines as you imagine the character would deliver them. Our director, Mrs. Dransfield, will provide further direction once rehearsals begin.

Arrive on time, even early, but please to not arrive before 3:45 p.m. so as not to interrupt Spectrum's classes.

Park in front of Hope Baptist Church, and enter through the front doors into the sanctuary. Further directions are in the "All About Auditions" document.
We eagerly look forward to seeing you for auditions and to starting work on this exciting production!
???????
Questions Please contact pamela@spectrumchc.com if you have any questions.
Amazon Smiles
Shopping for all your school needs online? Shop at smile.amazon.com/ch/35-2334234 and AmazonSmile donates to Stagelight Productions!
Facebook
Goals and Shows
STAGELIGHT PRODUCTIONS is a ministry of Spectrum Christian Homeschool Community
Our Mission Statement: Stagelight Productions, a ministry of Spectrum Christian Homeschool Community, is a 501c3, non-profit organization that seeks to provide opportunities for pre-teens and teens to express themselves artistically through participation in annual theatrical productions.
Our Goals:
Encourage artistic expression and offer an educational environment to our students.
Develop a spirit of ensemble among the cast, production team, and all others involved in our productions.
Develop and maintain good relationships with those with whom we work in our community.
Provide students with the opportunity to outreach in our community.
Provide quality entertainment that glorifies God through theatrical productions.
Entertain our audiences with enriching, family-oriented shows.
Our Shows:

Cinderella 2009
The Wizard of Oz 2010
The Sound of Music 2011
Hello, Dolly! Spring 2012
Our Miss Brooks Fall 2012
Oklahoma! Spring 2013
You Can't Take It With You Fall 2013
Guys and Dolls Spring 2014
You're a Good Man, Charlie Brown Fall 2014
Mary Poppins Spring 2015
Music Man Spring 2016
The Man Who Came to Dinner Fall 2016
The Little Mermaid Spring 2017
Our Town Fall 2017
My Fair Lady Spring 2018
Alice in Wonderland Fall 2018
Willy Wonka Spring 2019
Thank you for joining us in a world of pure imagination in Stagelight's WILLY WONKA, spring 2019!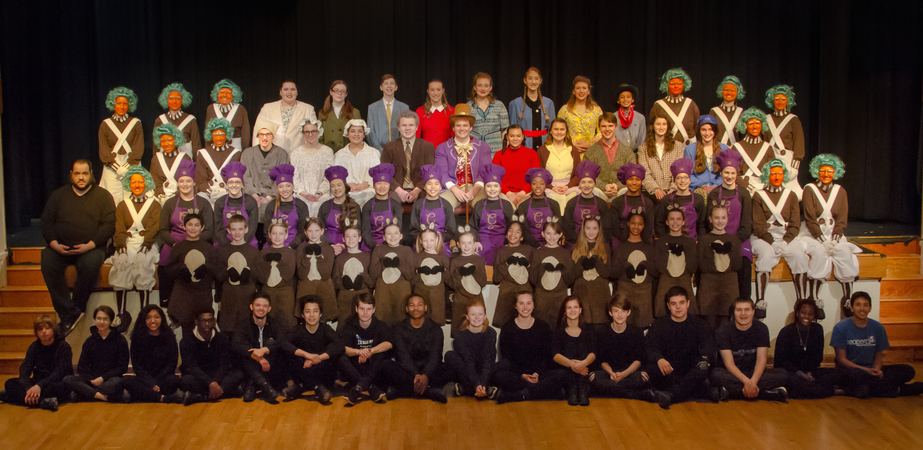 Thank you for traveling to Wonderland with us in Stagelight's Fall 2018 show, ALICE IN WONDERLAND!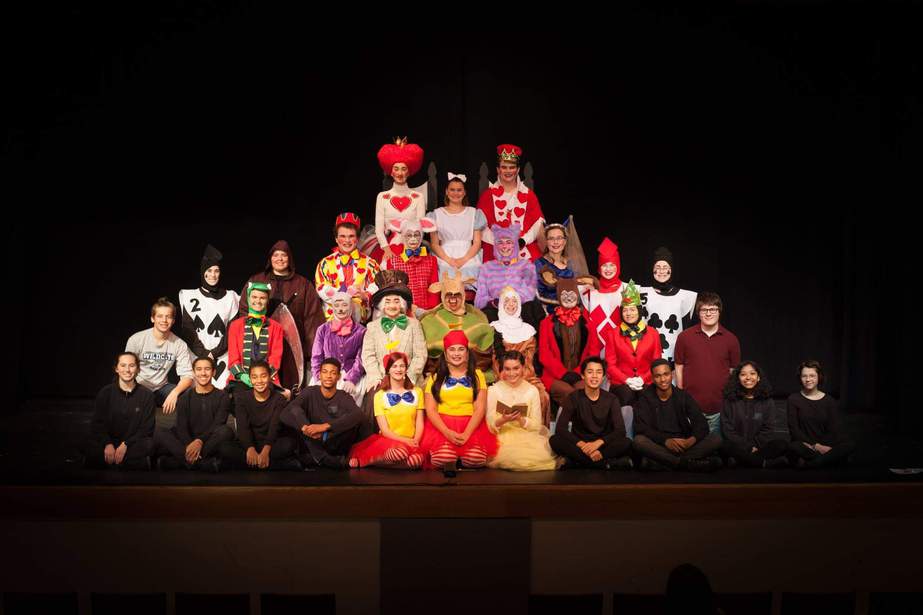 It was simply loverly being with you for Stagelight's Spring 2018 MY FAIR LADY!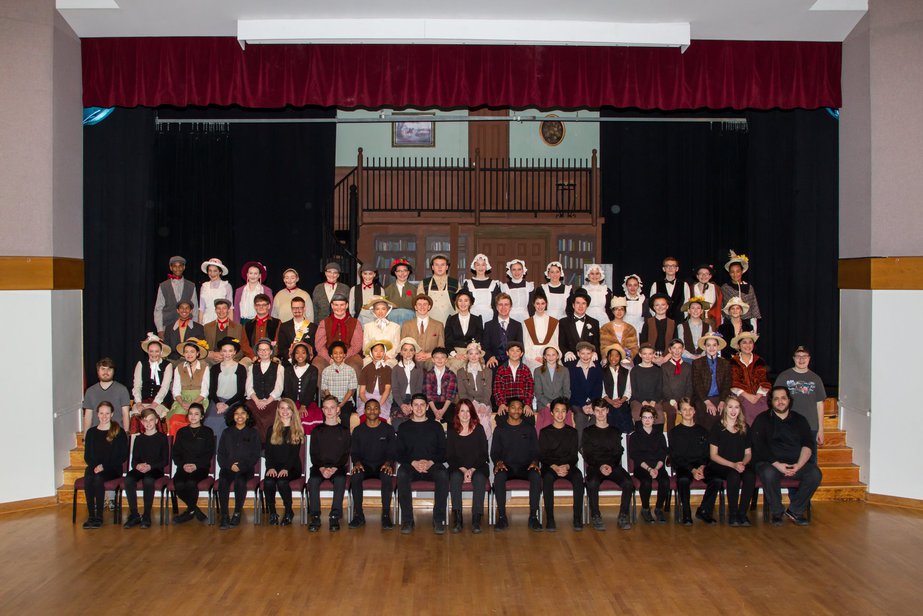 Thank you for visiting Grovers Corners with us in Stagelight Productions' Fall 2017 show, OUR TOWN.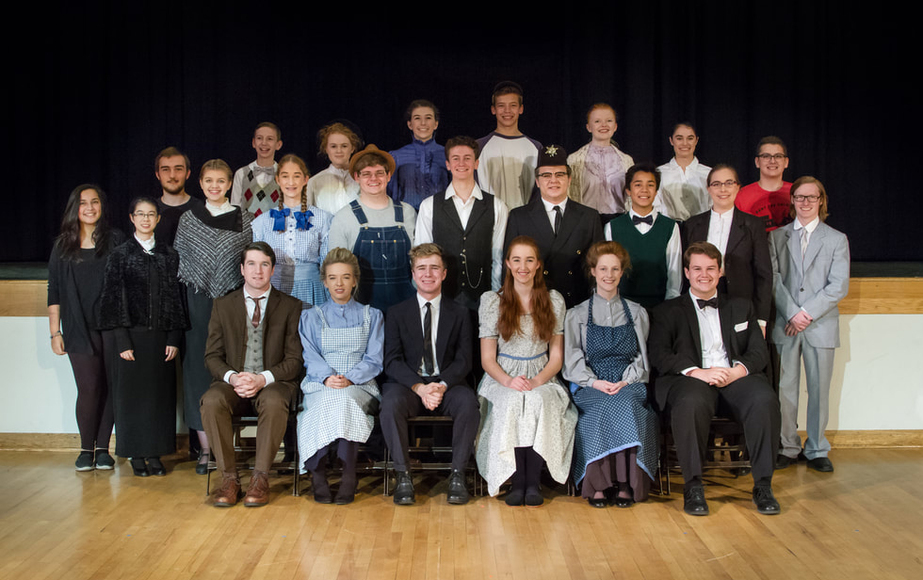 Thank you for making Stagelight Productions' Spring 2017 THE LITTLE MERMAID part of your world!