Stagelight Productions
Auditions for Stagelight Productions' Spring 2020 Musical
Stagelight is thrilled to invite actors, crew, and audiences alike to follow the yellow brick road with us as as we present our 2020 Spring Musical,
The Wizard of Oz!
Complete audition information is attached; a summary is below. Should you wish to audition, please print out all of the attached handouts and read them carefully before auditions.
Only the Actor Information Sheet handout needs to be completed, signed, and turned in at auditions.
Stagelight Productions' 2020 Spring Musical: The Wizard of Oz
Individual auditions will be held on
Saturday, January 4
. Callbacks will be held on
Tuesday, January 7.
Homeschooled students in grades 3-12 are welcome to audition.
Students in grades 3-5 will participate in a group audition from 10:00 a.m. - 10:45 a.m.

Students in grades 6-12 will sign up for individual 10-minute audition slots from 11:00 a.m. - 6:30 p.m.

Please do not request a specific slot by email; just use the online sign-up available here: https://www.signupgenius.com/go/10C0C4CA9A92BA4FB6-stagelight2
Rehearsal Information
Rehearsals are tentatively scheduled for Tuesdays and Thursdays from 4:00 p.m. - 6:00 p.m. at Hope Baptist Church in Laurel, and Saturdays from 10:00 a.m. - 1:00 p.m. at Columbia Presbyterian Church in Columbia, beginning Saturday, January 11. The Saturday rehearsal times may change, and we will let families know that at auditions.

Actors may not miss more than 3 rehearsals. Please consider this carefully when you choose to audition.

Tech week is April 13-16, and all-day rehearsals will be held every day. Tech week rehearsals are absolutely mandatory! Please do not audition if you are unable to make every tech week rehearsal.
6 performances are scheduled: 5 evening performances and 1 matinee
Friday, April 17, 7:00 p.m.

Saturday, April 18, 2:00 p.m. and 7:00 p.m.

Thursday, April 23, 7:00 p.m.

Friday, April 24, 7:00 p.m.

Saturday, April 25, 7:00 p.m. (Note that we do not have a scheduled matinee on this Saturday as the theatre is not available.)
All performances will be at the Slayton House Theatre in Columbia, Maryland.
All other pertinent information is included in the attached forms. Please review those forms carefully before writing with questions. :)
We look forward to seeing many of you on January 4.
Amazon Smiles
Shopping for all your school needs online? Shop at smile.amazon.com/ch/35-2334234 and AmazonSmile donates to Stagelight Productions!
Facebook
Goals and Shows
STAGELIGHT PRODUCTIONS is a ministry of Spectrum Christian Homeschool Community
Our Mission Statement: Stagelight Productions, a ministry of Spectrum Christian Homeschool Community, is a 501c3, non-profit organization that seeks to provide opportunities for pre-teens and teens to express themselves artistically through participation in annual theatrical productions.
Our Goals:
Encourage artistic expression and offer an educational environment to our students.
Develop a spirit of ensemble among the cast, production team, and all others involved in our productions.
Develop and maintain good relationships with those with whom we work in our community.
Provide students with the opportunity to outreach in our community.
Provide quality entertainment that glorifies God through theatrical productions.
Entertain our audiences with enriching, family-oriented shows.
Our Shows:

Cinderella 2009
The Wizard of Oz 2010
The Sound of Music 2011
Hello, Dolly! Spring 2012
Our Miss Brooks Fall 2012
Oklahoma! Spring 2013
You Can't Take It With You Fall 2013
Guys and Dolls Spring 2014
You're a Good Man, Charlie Brown Fall 2014
Mary Poppins Spring 2015
Music Man Spring 2016
The Man Who Came to Dinner Fall 2016
The Little Mermaid Spring 2017
Our Town Fall 2017
My Fair Lady Spring 2018
Alice in Wonderland Fall 2018
Willy Wonka Spring 2019
Thank you for visiting Avonlea with us in Stagelight Productions' ANNE OF GREEN GABLES, Fall 2019.
Thank you for joining us in a world of pure imagination in Stagelight's WILLY WONKA, spring 2019!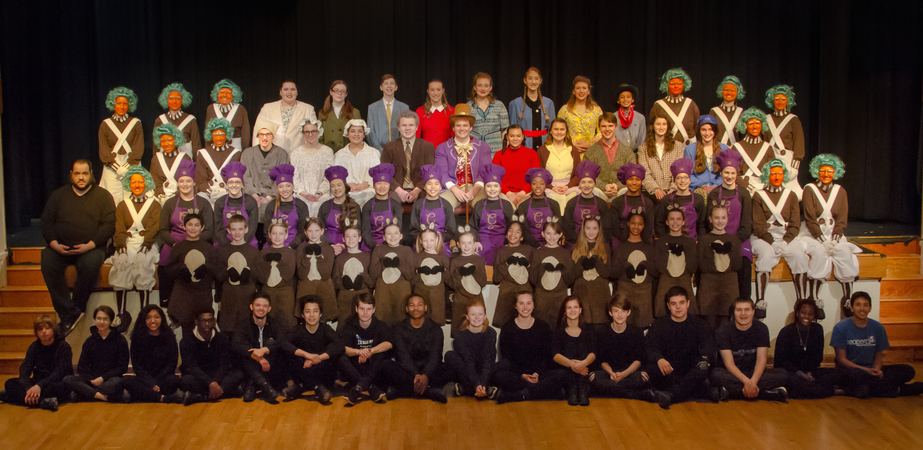 Thank you for traveling to Wonderland with us in Stagelight's Fall 2018 show, ALICE IN WONDERLAND!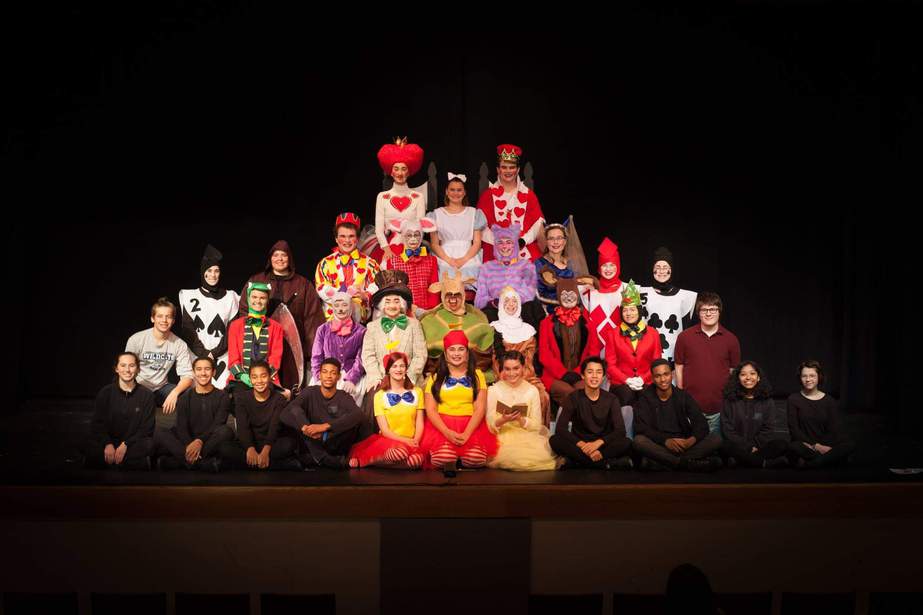 It was simply loverly being with you for Stagelight's Spring 2018 MY FAIR LADY!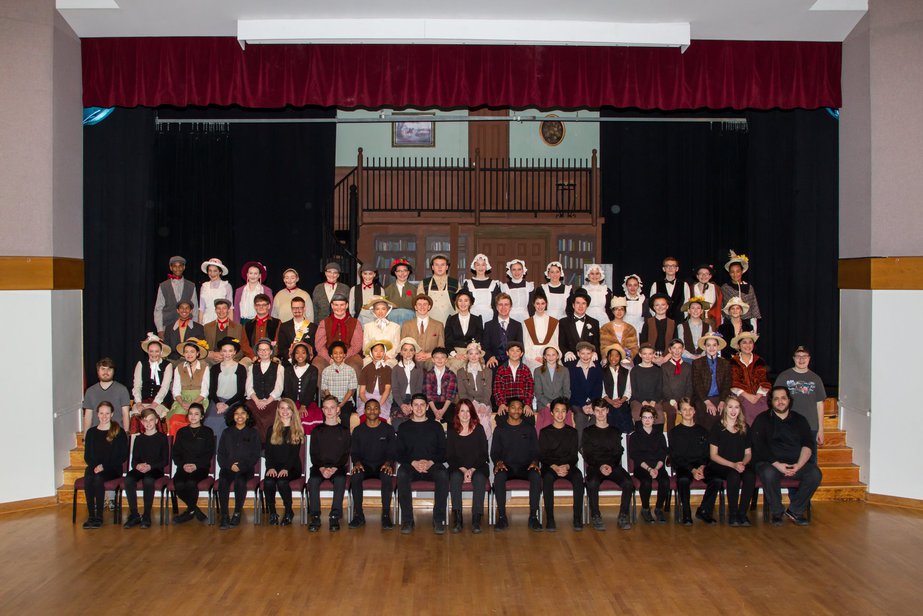 Thank you for visiting Grovers Corners with us in Stagelight Productions' Fall 2017 show, OUR TOWN.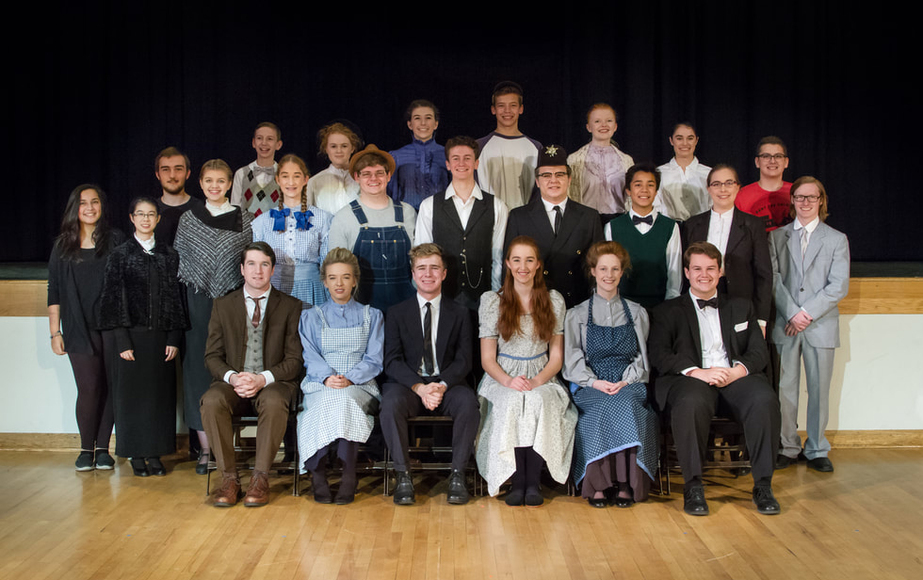 Thank you for making Stagelight Productions' Spring 2017 THE LITTLE MERMAID part of your world!