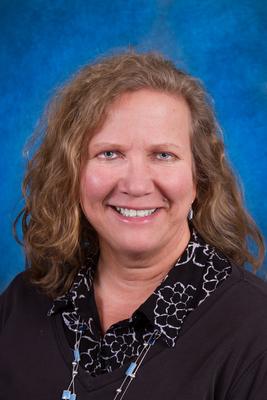 Anne Dransfield has been teaching at Spectrum since 2009, Spectrum's first year of existence. She has consistently taught Biology, Chemistry, and Physics, with the occasional elective class thrown in here or there. She also taught Latin at Granite Classical Tutorials for several years before the formation of Spectrum.
Anne has been married to her husband, Michael, for almost 32 years. They have four children: Lindsay Anne (Dransfield) Belliveau (28), Maggie (Dransfield) Sines (25), Stephen (22), and John (20). Lindsay Anne is a graduate of Granite, and the other three children are graduates of Spectrum.
Anne's education includes a Master's in Math, a Bachelor's in Math, and a Bachelor's in Math and Science Education, all from West Virginia University. She has always loved math and science and is thankful to have the chance to continue to teach science at Spectrum.
Anne has also been involved in Stagelight Productions since its inception in 2009. She has always served on the Production Team in some capacity and now serves as the director.
Current Classes Instructed by Mrs. Anne Dransfield
Biology 9-12 - 20/21 (closed)
Biology 9-12 - 20/21 Register for the Tuesday class to get Thursday also. (closed)
Chemistry 10-12 - 20/21 - Register for the Tuesday class to get Thursday also (closed)
Chemistry 10-12 - 20/21 (closed)