Stagelight Productions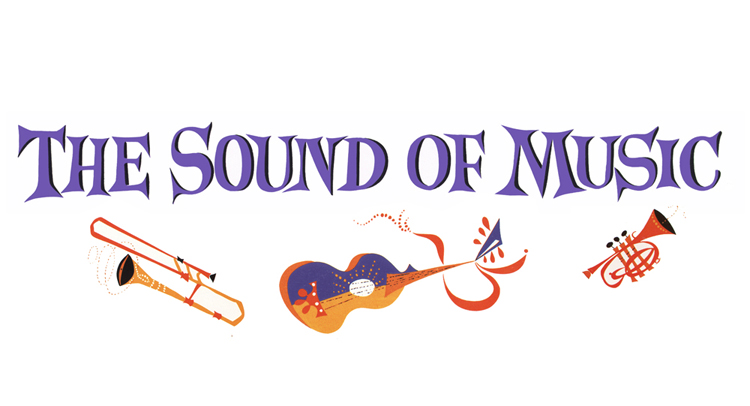 Stagelight Productions is happy to announce its Spring 2023 Musical,
The Sound of Music
Music by Richard Rodgers. Lyrics by Oscar Hammerstein II
Book by Howard Lindsay and Russel Crouse
Suggested by "The Trapp Family Singers" by Maria Augusta Trapp
Directed by Pamela Fahs
Performances: May 4, 5, and 7, 2023
Slayton House Theatre in Columbia
Check back for ticket information.
Cast of Characters
Maria Rainer - Noelle Jackson
Captain Georg von Trapp - Timothy Lee
Max Detweiler - JT Sexton
Baronness Elsa Schraeder - Fyvie Martin
The Mother Abbess - Delaney Parke
Sister Berthe - Kaitlyn Meyerson
Sister Margaretta - Malana Brower
Sister Sophia - Amisa Humphrey
Rolf Gruber - Ben Sexton
Franz - Gideon Zachman
Frau Schmidt - Elly Parke
The von Trapp Children
Liesl - Emily Myers
Friedrich - Sean Neary
Louisa - Emberlyn Kinch
Kurt - Quinn Fahs
Brigitta - Elliana Wilson
Marta - Chloe Kinch
Gretl - Kennedy Mayo
Herr Zeller - Judah Lowe
Frau Zeller - Wendy Wertz
Admiral Von Schreiber - Matthew Curtis
Ursula - Amelia Smith
A New Postulant - Rachel Jackson
Baron Elberfeld - Ethan Brower
Baroness Elberfeld - Maddy Smith
Fraulein Schweiger - Violet Hansen
Trio of Saengerbund of Herwegen - Joanna Jones, Isabel Scheerer, Lillian Smith
Flower Girl - Lucy Jones
Nuns Choir: Malana Brower, Violet Hansen, Amisa Humphrey, Rachel Jackson,
Joanna Jones, Lucy Jones, Kaitlyn Meyerson, Delaney Parke, Elly Parke,
Isabel Scheerer, Amelia Smith, Lillian Smith, Maddy Smith, Wendy Wertz
Party Guests: Malana Brower, Violet Hansen, Amisa Humphrey, Rachel Jackson,
Kaitlyn Meyerson Delaney Parke, Elly Parke, Isabel Scheerer, Amelia Smith, Lillian Smith
German Guards: Matthew Curtis, Amelia Smith, Maddy Smith, Wendy Wertz
---
STAGELIGHT PRODUCTIONS, a ministry of Spectrum Christian Homeschool Community, is a 501c3, non-profit organization that seeks to provide opportunities for homeschooled middle- and high-schoolers (6th-12th grades) to express themselves artistically through participation in annual theatrical productions.
Photos from Our Shows
Anne of Green Gables, Fall 2019
Roald Dahl's Willy Wonka, Spring 2019
Alice in Wonderland, Fall 2018
My Fair Lady, Spring 2018
The Man Who Came to Dinner, Fall 2016
Our Town, Fall 2017
You're a Good Man Charlie Brown, Fall 2014
"Supercalifragilisticexpialidocous" - Mary Poppins
"It Takes a Woman" - Hello, Dolly!
"Kiss the Girl" - The Little Mermaid
Our Miss Brooks, Fall 2012
From The Sound of Music, Spring 2011
The Little Mermaid, Spring 2017
From Matilda, Fall 2021
From Matilda, Fall 2021
From Matilda, Fall 2021M
Matilda, Fall 2021